---
MADD DASH 5K

Co-Sponsored by the Town of Stratford and Stratford Police
Benefits Fairfield County MADD

---
5K Computer Timed Run or Walk the full 3.1 Mile Distance
or join us for our
or Enjoy Our Untimed 2 Mile "Lighthouse Stroll" for MADD
Free kids scamper at the beach
Virtual Run
Saturday August 3, 2019 - 9:00am
Short Beach - Dorne Drive, Stratford, CT
Join as us as celebrate our 30th Anniversary of the MADD Dash!
---
All participants will receive a commemorative t-shirt.
These shirt sizes guarnateed until 7/20 - after that sizing is 'as available' and we could run out/ PLEASE pre-reg in time.
Thank you for joining us in the memory of Caryn Eng and all victims of alcohol-related crashes.
This is our 30th year of hosting the only official MADD Dash in CT.
Well over a QUARTER OF A MILLION DOLLARS has been raised thanks to our sponsors and participants
who run and walk with us.
PRE REG PICKUP AND LATE REGISTRATION AT CRUNCH FITNESS.
1100 BARNUM AVE, STRATFORD
Friday, Aug 2, from 2-6pm.
We encourage you to pick up early and avoid the crowd on Saturday!
Yes - You can pick up for other people as well!
---
Mother's
Against
Drunk
Driving

EVENT SCHEDULE
7:30
Registration Opens
8:30
FREE Kid's Fun Run (11 & Under)
Email michelle.lettieri@yahoo.com
8:55
ALL Race Registration Ends
8:50
2 MILE LIGHTHOUSE STROLL
9:00
5K RACE & 5K WALK START
9:20
Great Post Race food fest & Entertainment
10:00
Awards ceremony and raffle & give away items
---
For Kid's Run Information, sponsor opportunitgies or to volunteer please contact
Michelle Lettieri at the MADD-CT Office michelle.lettieri@yahoo.com
Kids can register On Race Day.
---
AWARDS
Special prizes and awards to overall men's and women's champions
Trophies to top 3 finishers in each category (male & female)
9 & under; 10-13, 14-18, 19-29, 30-39. 40-49, 50-59, 60-69, 70-79, 80-89, 90+
Police - Fire - High School & Middle School Team Championships
PLEASE NOTE - According to USATF rules, awards are based on 'gun time" not 'net chip time'.
---
FOUR GENERATIONS RUN LIKE MADD!
Watch the video
https://www.facebook.com/vballmuchacha/videos/10206379269775806/
---
FEATURES & HIGHLIGHTS
Our 5K (3.1 Mile) course is flat & fast. It starts & finishes in the park at Short Beach and runs along the scenic
"Russian Beach" section of Lordship.
The 5K distance is chip timed for all participants.
Our 2 Mile Lighthouse Stroll also starts in the park and is an out and back course that turns around at the historic Coast Guard Lighthouse! It is an untimed walk.
---
EVENT FEES SCHEDULE FOR THE 5K, WALK & VIRTUAL EVENT
RACE AND STROLL FEES ARE THE SAME
2/26 - 5/31 Early Bird Pre-Reg $24 for 19 & Older / $18 for 18 & Under
6/1 - 7/31 (Closes 8pm) Fee $24 for 19 & Older / $18 for 18 & Under
8/1 - NO REGISTRATION AVAILABLE
8/2 at CRUNCH pickup and 8/3 on event day the fees are $30 for 19 & older / $20 for 18 & Under
Remember it is illegal to give or transfer a bib to anyone else.
Doing so will disqualify both people and void any & all claims against the event & its personnel
Please bring exact bills or a check to speed up resgiration.
We often register over 100 people on race day and could run out of shirts

YOU'LL LOVE OUR COURSE. IT IS ABSOLUTELY FLAT, FAST & SCENIC!
Sorry - The Town of Stratford prohibits dogs & pets in the park!
VIEW COURSE MAPS
2 Mile Lighthouse Stroll
http://www.gmap-pedometer.com/?r=6811022
5K Run
http://www.gmap-pedometer.com/?r=6552566
---
FOR 5K INFORMATION
Marty Schaivone
M.S. Running Productions
msrunningproductions@yahoo.com
"Dedicated to bring you the best run possible"
For a complete listing of MSRP events go to http://www.hitekracing.com/msrunning
---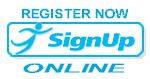 CLICK HERE FOR PRINTABLE APPLICATION TO MAIL
ALL REGISTERED PARTICIPANTS RECEIVE A LOAF OF CHABASO BREAD


---
DIRECTIONS
I-95 South: Exit 31 - Left off exit onto South Avenue - Right at 4 way stoplight onto Main Street Approximately 1 mile go just past the airport runway. Left on Dorne Drive. Go straight through to the beach parking lot.
I-95 North: Exit 30 - right off exit onto Lordship Blvd & approximately 2 miles to the end. Right on Main, left after airport runway.onto Dorne Drive. Go straight through to beach lot.
PLEASE ALLOW TIME FOR TRAFFIC - THE BEACH ROAD GETS CROWDED.
ARRIVE EARLY, RELAX AND WATCH THE KID'S RUN.
BRING A CHANGE OF CLOTHES & TAKE A REFRESHING DIP FROM OUR BEACH
NO DOGS OR PETS ALLOWED IN THE PARK!
---