Join us for the 35th running of our neighborhood 5k event along the scenic coast of Black Rock

RUN FOR THE ROCK!
BLACK ROCK (Bridgeport, CT)
SCENIC 5K RUN
Sunday, June 11, 2017 - 9:00am
Benefits the Black Rock Community Council
We closed registration last week when we hit our online limit of 450. 
WE WILL HAVE LIMITED LATE REG at full pricing ON SATURDAY JUNE 10 from 3pm-6pm at the BRYAC RESTAURANT 3074 Fairfield Ave. Bridgeport 06605. Do NOT call BRYAC for any reason concerning this race or for pickup info. They are a host venue only & NOT part of the race committee. Bring exact cash or check. No cc's please. $35 for 19 & older, $20 for 18 & under and 70+. Tshirts are not guaranteed Saturday or race day.

RACE DAY Reg - starts 7:30am until 8:50 am. We WILL have late Registration. Bring exact cash or check. No cc's please. $35 for 19 & older, $20 for 18 & under and 70+. Tshirts are not guaranteed Saturday or race day.
---
The start and finish at the Norden Club located at 4 Seabright Avenue, Bridgeport, CT 06605, is also the location of the registration, post race food, fluids and awards.
---
IMPORTANT RACE UPDATE!
ONLINE REG is now CLOSING at 6:00pm on June 8th or when 410 limit is reached!
REG reopens on June 10th at Bib Pickup and Sunday June11th (Race Day) at 7:30am on site. There are a limited amount of shirts left because
of the our record setting pre-reg - almost 400.
We urge you to pickup your bib & shirt at late reg on Saturday June 10th at BRYAC Restaurant and Raw Bar
3074 Fairfield Avenue, Bridgeport from 3pm - 6pm ONLY!
We will not be available any earlier in order to accomodate the restauranty lunch shift.
Thank you for your cooperation.
LATE REG FEES SATURDAY & SUNDAY $35 ADULT 19 & OVER - $20 AGES 18 & UNDER AND 70+
LATE FEES PAYABLE WITH EXACT CASH OF CHECK ONLY!

Thank you for your overwhelming support. Arrive early on race day. Parking is extremely limited.
---
This is one of the oldest races in Fairfield County. You have an opportunity to experience a piece of the Bridgeport Community you will never forget! The course is flat & scenic through 2 miles, runs along Ash Creek and by the sea wall at St. Mary's. It is an absolutely spectacular view of Black Rock Harbor & the Fayerweather Lighthouse. The 3rd mile starts up "old Battery Rd" for 1/10 mile. It is downhill & absolutely flat to the finish the last half mile. All mile splits are marked.
Reminder - Walkers are welcome and encouraged!
Watch for the Taco Loco Black Rock Day "after the race specials" for all participants.
---
AWARDS
1st Male and Female and top 3 finishers in all age groups.
(9 and under; 10-13; 14-18; 19-29; 30-39; 40-49; 50-59; 60-69; 70-79, 80+

HIGHLIGHTS
Great food from Black Rock Sponsors - Taco Loco Truck with chips, salsa & more!
Food Should Taste Good, Fruit

All Pre-registrants guanranteed a DRI-FIT T-Shirt.
The first 70 race day registrants will also receive t-shirts while supplies last

Thanks to our host facility The Norden club
Check-in and Race Day Registration from 7:30am - 8:55am

Directed by MS Running Productions
msrunningproductions@yahoo.com

For a complete listing of MSRP Events fo to http://www.hitekracing.com/msrunning

Timing & Results by The Last Mile Racing
Free Kids Fun Run (1/10 Mile) @8:45am "Run to the Finish Line" Directed by Donna Cramond
Street Parking Only! - Parking may be limited - please try to carpool.

---
ENTRY INFORMATION
$28 Pre-registered Runners and Walkers 19 to 69
$16 for those 18 & under
$20 for those 70+
Late Registration Saturday June 10 and Race Day June 11 - If Not Sold Out!
$30 - 19 to 69
$20 - 18 and Under and 70+

Late Reg &
Pre-Reg Bib Pick-up To Be Announced!

Bring exact change - Cash or checks only on race day

ENTER NOW ONLINE
(Online closes 6PM June 8)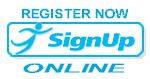 CLICK HERE FOR PRINTABLE APPLICATION TO MAIL
---
For More information Contact
MS Running Productions - msrunningproductions@yahoo.com
---
DIRECTIONS
From I-95 Southbound: Exit 24 - Black Rock Tpke. Left off ramp to end of road. Go right on Commerce, take left @4 way light - Black Rock Tpke.*** (Old Fitness Edge here) Drive straight 1/2 mile cross Route 1 (Subway there). Stay on this road until small rotary, bear left to Ellsworth Field area. Seabright is on the right. Look for street parking.
Northbound - Exit 24 - Blackm Rock Tpke.. Straight off ramp thru light and go right of rotary onto Black Rock Tpke. Stay on Black Rock Tpke & follow directions from above ***.
---