MAXWELL'S
SHAMROCK  5K  RUN & WALK
The "unofficial" end of the St. Pat's week-long celebration
Shamrocks, Suds & Sliders

Saturday March 25, 2017 – 9am from Maxwell's Grille
2415 Main St. in Downtown Stratford
Proceeds will benefit the Stratford PAL & Police Charities
Same great area as the Stratford Turkey Trot- but a different course.
It is just as flat and even more scenic as you run thru the historic neighborhood of Academy Hill,
around the Shakespeare Theatre, and along the Housatonic River!
Join us to celebrate an early start of your Patrick's week at Maxwell's Grille - our new Title Sponsor &  Event Host
After the run entertainment, corned beef sliders & other snacks

2 free beers after the run- NOTE: you absolutely must be 21+ AND have your ID with you to enjoy the adult beverages. NO Exceptions even if you do look as old as the Race Director!

Computer timing

Certified course - Slightly different course than last year for better safety and traffic flow http://www.gmap-pedometer.com/?r=6998321

Want to bring in a group of ten or more? Contact Race Director for information on registration pricing.

msrunningproductions@yahoo.com

Plenty of parking in the area but businesses are open and certain areas in lots will be posted No Parking

Dri-fit tech shirt for all entrants (size guaranteed by March 10, then as available).

Free Kids Fun Run: Noncompetitive, 1/10 mile-if weather permits
AWARDS & DIVISIONS
Commemorative trophy to top male and female finisher

Special Prizes- to be announced as sponsors join us

Awards - top 3 finishers in 9 & under, 10-12, 13-18, 19-29, 30-39, 40-49, 50-59, 60-69, 70-79, 80+
Best Costume Awards – Let's see what you got! Leprechaun? Shamrock?  A TUTU with a bucket of Gold in just the right spot???
REGISTRATION FEES- We will close registration at 500 people- don't get shut out.
Now – Feb 2 - $25  ages 21 & over.   Only $18  ages 20 & under
Feb 3 - March 22 $30 / $18
March 23- NO Registration
March 24 - At Reg/Shirt Pickup $35 / $20 at Maxwell's Grille from noon - 5pm
March 25- Race day  $35/$20
WE WILL POST ON OUR RACE PAGE WHEN LIMIT IS REACHED & REGISTRATION IS CLOSED
Kids Run is free- just sign up the morning of the event.
ENTER NOW!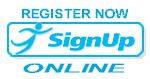 Click Here For Printable Application


RACE DIRECTOR
Marty Schaivone, coordinator of over 30 races in CT- the Colony Grill Hot Oil & Bigelow Tea Community Challenge, the Great Pumpkin Classic, and five races in Stratford including the Turkey Trot & MADD Dash. MS Running Productions is available for event consulting & directing- msrunningproductions@yahoo.com
See the 2016 MSRP schedule at www.hitekracing.com/msrunning

Sponsor & Partner Opportunities
If you or your company would like to join us as a partner in our events please contact Marty Schaivone for sponsorship opportunities, vendor commitments or to supply entertainment/volunteers, on the course.
We encourage community/neighborhood groups of all ages.

EVENT SCHEDULE
Friday March 24 – Maxwell's Grille - Pre-race packet, bib & shirt pickup from 12-5pm     Late registration with cash or check only if race is not closed.

Saturday March 25
7:45-8:55am Late Registration and packet pick up.
8:45am           Kids Run
9:00am           5k Start
9:30am          Post race party begins with great food and music
10am             5k awards

LOCATION - DIRECTIONS
Great Location- Downtown Stratford
Easy to get to-
from I95 exit 32 Southbound LEFT off exit, LEFT at the light onto West Broad St., LEFT at the end of Broad St. onto Main St.. Maxwell's Grille is 2/10 mi down on the left.
From I95 exit 32 Northbound -straight thru the light at the bottom of the ramp, bear right onto West Broad St.. LEFT at the end of Broad St. onto Main St.. Maxwell's Grille is 2/10 mi down on the left.