Stratford Masonic Bodies
Presents a Stratford tradition for the entire family
The 13th Annual

TURKEY DAY TROT

Thursday November 27, 2014 @ 8:15am
Stratford Theatre - 2422 Main Street, Stratford, CT 06615
5K Road Race To Benefit The Needy In Our Community
---
THANKSGIVING TURKEY TROT ALERT
From Marty Schaivone- Logistics Guy for our beloved Turkey Trot  & Dave Urban- Race Founder
I will attempt to answer all your questions, address your concerns, & calm your fears. I will not however volunteer to help you shop for Thanksgiving Dinner ! The "milk and bread panickers" are already out there 
even though they already have too much food to begin with !        WEATHER ISSUES answered below.
PRE REG SHIRT/BIB PICKUP
4-8pm Tuesday & Weds night AT CRUNCH FITNESS 1100 Barnum Ave. Stratford

YES- other people can pick up your swag- but don't be a victim of Identity Theft !    :-)

Please try to get there today & avoid bad weather tomorrow. We will have special items for you today & Weds as an incentive including a CRUNCH Fitness pass & snacks !

Yes we will have pickup at 7am on race morning-but it is sooooooo much better to get it earlier.

You will be given the shirt size you registered- we may be able to size up to L & XL, but not down.

There are approximately 150 slots left we are taking reg's Tues & Weds-NOT RACE DAY

Bring $35 in exact cash or a check please. T-shirts as available.

LEGALEESE- it is illegal to give your bib to anyone else, even within the family. Doing so will 1. void your waiver & all insurance claims 2. Disqualify all involved 3. Ban you from future Trots.

PLEASE understand this affects our insurance and your safety. Additionally it affects EVERY other person in the race and the age group/sex registered to that bib. For ex: If you (a 40 yr old male) run with a friend's (30 yr old female) bib- the chip on the bib tells the computer your/her finish time – is hers. At this point every 30-39 woman gets pushed back one spot as does every woman in the race after you. This is even worse when an adult uses a kid's bib. Age group awards get affected and it's impossible to correct that morning & maybe ever.
RACE DAY
We plan to start pickup at 7am & start the race at 8:15am as scheduled. We reserve the right to delay if the police/public works tell us to wait.

Please dress accordingly. We do not have a bag drop but we DO have lots of porto-pots. I have been told there will be anti-freezing fluid in the 'pots' but we couldn't afford the heated seats. Sorry!

We will have bananas, cookies, water, Propel and selected snacks after the race.

If you have to leave quickly please check to see if you're an award winner so we can get the trophy to you.

If it's cold and you wear layers MAKE SURE that Bib/chip is uncovered and on front so you will get a timed result. Covering it might keep it from being 'read'.
RACE DAY WEATHER, ALERTS, PROTOCOLS, and other stuff.
DON'T PANIC ! Let us do all the worrying. We are working for you and your safety.

The race is a GO as of now. We cancel ONLY if the Police say to- that morning or sooner. I am meeting with Public Works today and will talk with emergency services in the next few hours.

If we have to cancel the plan is to-

1. send an email blast to pre reg'd. 2. Post it on 

www.hitekracing.com/turkeytrot/

                              3. Call WICC 600AM radio to have them broadcast it.

Please don't try to call nor email us- you know we will be swamped!

We are all working to try to do the best we can for you. We know some of you will be driving from a distance so you need to make the right call for your safety.
MORE STUFF
We can NOT Postpone to another day. There is no makeup date available with the town.

WE CANNOT REFUND (as stated on the waiver you agreed to). All extra monies are donated to service/charity/foundations in Stratford. Our fixed costs still have to be paid even if there's no race!




If you didn't get your shirt/bib Tues, Weds, or on race day we CAN'T mail it.

We will try to set up an afternoon/evening at CRUNCH Fitness to distribute what we have. We don't know what date is available so be patient- we have to work this out with CRUNCH Fitness and volunteers to set this up. We will try for later in the week after Thanksgiving

DON'T CALL CRUNCH FITNESS WITH ANY RACE QUESTIONS- THEY CAN'T ANSWER THE QUESTIONS- they are letting us use their space only. Please respect this!
I hope we covered it all for you. We can take emails today- but may not be able to answer after that.
Dave Urban – Race Founder         Marty Schaivone – Logistics (but I don't work for UPS)
Make sure you thank a volunteer and  become one for a race someday!
If you miss the race for some reason you can still run off those T-day calories at the
Cow Chip Cross Country 3 miler at the Trumbull High Ag. Center Nov 29 at 9am.
It's a blast and really family friendly with reduced prices ($15) for 18 & under and 70+.
FEATURES & HIGHLIGHTS
* Newly designed t-shirts (guaranteed size) to all pre-registered by 11/17 only!
Sizes as available after that date
* Awards & gifts to 1st place M & F and 3 deep in all age groups:
9 & under, 10 -13, 14 -18, 19 - 29, 30 - 39, 40 - 49, 50 - 59, 60 - 69, 70 - 79, 80+
* Post Race refreshments
* Plenty of parking in railroad station lots and on streets - bathrooms and portables
USATF Certified 5K Course
* Computerized BIB-CHIP Timing & Results by Start-Line Race Services
---
ONLINE REGISTRATION ENDS AT MIDNIGHT ON SATURDAY NOVEMBER 22nd OR WHEN 1200 LIMIT IS REACHED!
NO RACE DAY REGISTRATION!
Limited Registration (if 1200 has not been reached) in person
at bib & packet pickup on Tuesday 11/25 or Wednesday 11/26 from
5-8pm at Crunch Fitness - 1100 Barnum Avenue, Stratford.


Special reduced pricing and free enrollment for registered participants.
Plenty of parking and a great placed to visit.
Tours will be available.
T-Shirts may be available for Tuesday/Wednesday late registartion but not guaranteed!
WE URGE PRE-REGISTERED RUNNERS to pick up their race packets between 4pm & 8pm on Tuesday 11/25 or Wednesday 11/26
Pick up early at CRUNCH Fitness and you'll receive 'Swag" that will NOT be available on Thanksgiving morning.
Race morning pikcup starts at 6:45am and ends promptly at 8am so we can start the 5k at 8:15am. Get there Early!

REGISTER NOW ONLINE - SAVE MONEY & GUARANTEE A T SHIRT!

There will be no registration on race day. Only registered runners are welcome to pick up packets and bib.
---
COURSE
NEW! USATF Certified 5K (3.1 Mile) course through the center of Stratford
View Course
---
FOR INFORMATION & APPLICATION CALL:
David Urban (203)377-6056

Race Coordinator: msrunningproductions@yahoo.com
---
ENTRY INFORMATION

NEW - Only $20 for all students 18 yeas and Under (PRE-REG)
$28 for all ages 19 & Over By 11/23/13
$35 in person at Late registration on 11/25 & 11/26 if 1200 limit not reached
NO RACE DAY REGISTRATION!
T SHIRT SIZE GUARANTEED TO PRE-REG BY 11/16 - AFTER THAT DATE AS AVAILABLE
ONLINE REGISTRATION ENDS AT MIDNIGHT ON SATURDAY NOVEMBER 22ND
NO RACE DAY REGISTRATION!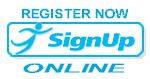 ---
DIRECTIONS
I-95 South: exit 32 -Left off exit then left at light
Follow to end. (Main Street - St James Church is in front of you)
Left onto Main Street approximately 1/4 mile.
Next traffic light (at flag pole) begins Stratford Center
I-95 North: Exit 32 - Straight off exit - towards Main Street. Left onto Main Street.
Follow as above.
Race begins and ends at Stratford Theater building in Stratford Center.
Parking in lots around the building, RR Ststaion lots & nearby streets. Get there early!

---
Entry Form