Stratford Masonic Bodies
Hosts a Stratford tradition for the entire family
The 15th Annual

TURKEY DAY TROT
5K Road Race To Benefit The Needy In Our Community

Thursday November 24, 2016 @ 8:15am
Stratford Theatre - 2422 Main Street, Stratford, CT 06615
Presented by Crunch Fitness

---
FEATURES & HIGHLIGHTS
* Newly designed t-shirts (guaranteed size) to all pre-registered by 11/15 only!
Sizes as available after that date
* Awards to 1st place M & F and 3 deep in all age groups:
9 & under, 10 -13, 14 -18, 19 - 29, 30 - 39, 40 - 49, 50 - 59, 60 - 69, 70 - 79, 80+
* Post Race refreshments
* Plenty of parking in railroad station lots & streets - bathrooms & portables
USATF Certified 5K Course
* Computer BIB-CHIP Timing & Results by Start-Line Race Services
JUST ADDED
NEW THIS YEAR - Newly opened Maxwell's Restaurant - situatedRIGHT AT THE FINISH on Main Street will be open
with terrific special reduced pricing on beer, wine, and light foods including breakfast items.
This is the first time any restaurant has been open for us on race morning.
We hope you will stop in and get hydrated!
There will be special giveaways at CRUNCH fitness during Tuesday and Wednesday pickup.
These extra perks will not be available with bib pickup on race morning.
---
ONLINE REGISTRATION ENDS AT MIDNIGHT ON SATURDAY NOVEMBER 21st OR WHEN 1200 LIMIT IS REACHED!
SORRY - NO RACE DAY REGISTRATION!
Registration at bib & packet pickup on Tuesday 11/22 or Wednesday 11/23 from
5-8pm at Crunch Fitness - 1100 Barnum Avenue, Stratford.
Late reg is not available once 1200 entry limist has been reached.
Watch here for announcement.
PLEASE PRE-REG TO AVOID PROBLEMS, LATE FEES &
HELP US PREPARE FOR YOU!
Yes! Someone else can pick up for you with your reg information.
Remember it is illegal & will cause finish results problems if you exchnage, give or take anyone else's bib/reg material.


OUR PRESENTING SPONSOR


Special reduced pricing and free enrollment for registered participants.
Plenty of parking and a great placed to visit.
Tours will be available.
T-Shirts may be available for Tuesday/Wednesday late registration but not guaranteed!
WE URGE PRE-REGISTERED RUNNERS to pick up their race packets between 4pm & 8pm on Tuesday 11/22 or Wednesday 11/23
Pick up early at CRUNCH Fitness and receive 'Swag" that will NOT be available on Thanksgiving morning.
Race morning pickup starts at 6:45am and ends promptly at 8am. We start the 5k at 8:15am. Get there Early!

REGISTER NOW ONLINE - SAVE MONEY & GUARANTEE A T SHIRT!

CHIP TIMING BY STARTLINE RACE SERVICES

There is no registration on race day. Only registered runners can pick up packets & bib.
---
COURSE
USATF Certified 5K (3.1 Mile) course through the center of Stratford
View Course
---
The Turkey Trot contributes thousands of dollars a year to local charities. Sponsors are needed to offset our fixed expenses. If you are interested or know a business that could help us increase our donation, please call the race founder for information & sponsor application.
Dave Urban (203) 377-6056
FOR RACE NFORMATION CONTACT RACE COORDINATOR
Marty Schaivone: msrunningproductions@yahoo.com
MS Running Productions coordinates, directs & consults for over 30 events a year. For the 2016 schedule go to www.hitekracing.com/msrunning
---
RACE BENEFICIARIES
The charities that have received donations from the proceeds of the race the past two years:

Town of Stratford Recreaction Department
Town of Stratford Community Services
Stratford Police Explorers
Sterling House
Masonic House Learning Center for Dyslexia
WICC Holiday Fund
Second Hill Lane PTA

We thank you for participating this year so that we may continue to provide needed donations
For these worthy charities in our town.

---
ENTRY INFORMATION

PRE REG - SAVE MONEY AND REGISTER EARLY!

7/1 - 7/29 SPECIAL - JUST $23 for 19 & Older and $18 for all students 18 years and under (One Month Special Pre-Reg)
7/30 - 9/30 - Regular $28 pre-reg for 19 & older - $18 for all students 18 and under
10/1 - 11/19 - $30 for 19 & over and $20 for ages 18 & under

If available - $35 in person 19 & over and $25 18 & under Late Registartio atr CRUNCH on 11/23 & 11/24
ONLY if 1200 limit has not been reached.

ONLINE REGISTRATION ENDS AT MIDNIGHT ON SATURDAY NOVEMBER 21st
NO RACE DAY REGISTRATION!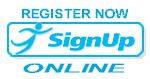 ---
DIRECTIONS
I-95 South: exit 32 -Left off exit then left at light
Follow to end. (Main Street - St James Church is in front of you)
Left onto Main Street approximately 1/4 mile.
Next traffic light (at flag pole) begins Stratford Center
I-95 North: Exit 32 - Straight off exit - towards Main Street. Left onto Main Street.
Follow as above.
Race begins and ends near Stratford Theater building in Stratford Center.
Parking in lots around the building, RR Station lots & nearby streets. Get there early!

---
Please remember - it is illegal to give your bib or transfer your registration to anyone else. Doing so will void all claims against this event. Transferring a bib can and will cause problems with the results and accuracy of awards and placements. It can also cause misidentification and delay in an emergency. Please print an emergency contact name and number on the back of your bib when yo receive it. Thank you for your cooperations.
Dave Urban, Marty Schaivone & the Stratford Masonic Bodies.
---
Entry Form